Dancing games
You don't need to be an expert on the dance floor to have fun with these games. Even rhythmically challenged people like me can do some pretty snazzy moves thanks to this selection of dancing games, all of which can be played in your browser for free.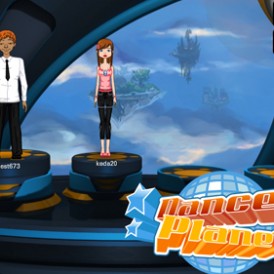 Dance Planet
3 plays
Dance Planet is without doubt the best Flash version of Dance Dance Revolution that we have seen. Not only does...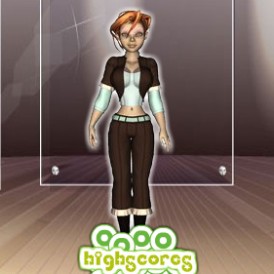 HipHop Star
1 play
HipHop Star is a rhythm based game obviously inspired by Dance Dance Revolution on the Wii. As Dance Dance knock...
Bring It!
Dance to the beat and bring your skills to the dancefloor, beach...

Dance Floor Destroyer
Choose your DJ or import your own Meez avatar to do the...
Arrow Dance
Press key arrow on your keyboard appropriate with key on screen
Stage Dance
Build a combo by hitting the correct keys without missing
Hip Dance
Panda and rabbit are on the college cheerleaders team and are in...
Meez Meez Revolution
Dance to the beat with 9 songs and various game options to...
Dance with Obama
Take dancing to a whole new level.. Lets dance with the ...
Guitar Drum Revolution
Music Game with arrow keys. Dancing Simulation. You must hit the arrow...
Jumpaloo
Jump! Jump! Jump! Play solo for a fun and challenging game,...
Dancing Freddy
A small funny game where you control a weird guy called Freddy...
Awesome Party
Party like a rockstar.
The Old Child
Play as an old man thats young at heart and dance to...